News
Glasheen Pouladuff Educate Together National School
UPDATE: EDUCATE TOGETHER HAS BEEN AWARDED PATRONAGE OF A BRAND NEW PRIMARY SCHOOL TO SERVE GLASHEEN, POULADUFF AND CORK CITY
Read the Department of Education announcement here.
Click here to sign up to our email list for updates on enrolment, school location and other information.
Enrolment
Online enrolment applications for Junior Infants starting this September 2019 are available here. The closing date for completed application forms is midnight on Friday 29th March 2019.
At this time, we are only accepting applications for Junior Infants starting school in September 2019. Enrolment for future years will be managed by the school, after it opens.
Enrolment Policy
Please find the Enrolment Policy available to download in full below. 
Location
Accommodation is currently being sourced by the Department of Education who manage the location and accomodation of all schools. 
Principal & Staff Recruitment
Principal recruitment closed on March 20th and we look forward to announcing the appointment of a Principal over the coming weeks.
Recruitment of teachers or other school staff will be managed directly by the Principal and not the Educate Together National Office. All vacancies will be advertised on educationposts.ie and the National Office will not be aware of any details regarding such posts as they are managed directly by the Principal and school.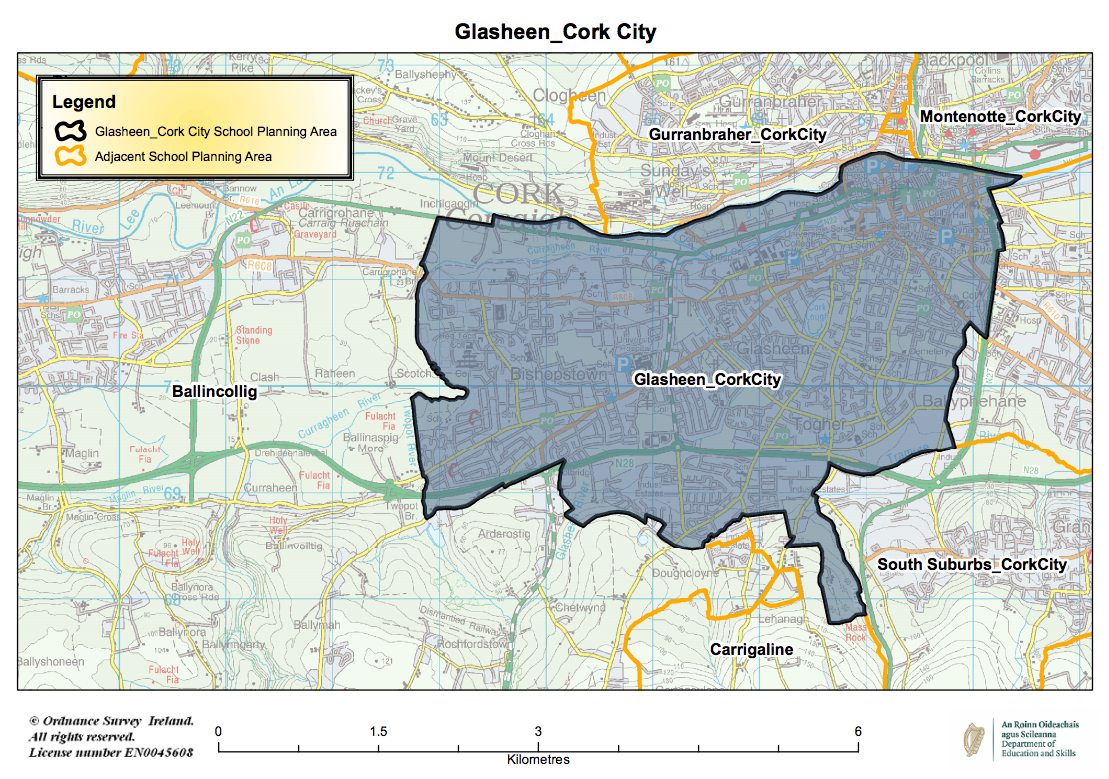 Appendix 1 - Admissions Procedure 2019
1. Parents/Guardians wishing to apply for a place for their child must complete the online application form. This form will be available from Tuesday 5thMarch 2019. This form requires the parent to give the school certain information regarding their child. (The information sought therein complies with the regulations of the various Data Protection Acts and will be managed in accordance with these acts). A separate form must be used in respect of each child's application for enrolment.
2.  The closing date for completed application forms will be midnight on Friday 29th March 2019.
3. Incomplete applications will not be considered. An application will be deemed incomplete unless:
The official enrolment application form is fully completed. 

A copy of the applicant's birth certificate is submitted when requested following offer of a place. 

Where relevant, proof of address is supplied in the form of a utility bill in the name of one of the parents, which must be dated no later than three months prior to the date of application. 

4. Offers of places will be made by post from Monday 1st April 2019. Places will be offered in order of priority i.e. Priority1, Priority 2, Priority 3 etc.
5. Parents of applicants who have been offered a place must return an enrolment acceptance form within 14 working days of the offer being made. Failure do so will result in the place being forfeited and reallocated.
6. Anyone applying after Friday 29th March 2019 will be placed on the waiting list, and offered a place only after the 3 priority categories have been offered places.
7.  Failure to submit the birth certificate when requested will mean that the application is considered incomplete and will not be considered. Submitting inaccurate information on an application form or in accompanying documentation will render the application void ab-initio and where a place has been offered will result in the offer of the place being withdrawn and reallocated and/or in the case of placement on a waiting list, removal from the waiting list.  In such circumstances the offer of a place will not be made even where a place for that number on the waiting list becomes available.
8.  Children will, as a rule, only be admitted into Junior Infant classes during the month of September. Children may be admitted to a Junior Infant class during the school year provided they are transferring from another school. Places will be offered in the first instance to children living in the catchment area.
9.   If the application for enrolment is successful and the place has been accepted as outlined above, the pupil shall be enrolled as per his/her name on his/her official birth certificate. Offers of places may not be deferred. Applicants in respect of whom a fully completed application form has been submitted who are not successful in securing a place, will be placed on a waiting list. The waiting list will expire on 30 September of the year for which the application was made.
10. It is the sole responsibility of the parent to inform the school promptly of any change of address, telephone number or other relevant circumstances.