Ways To Help
Community Fundraising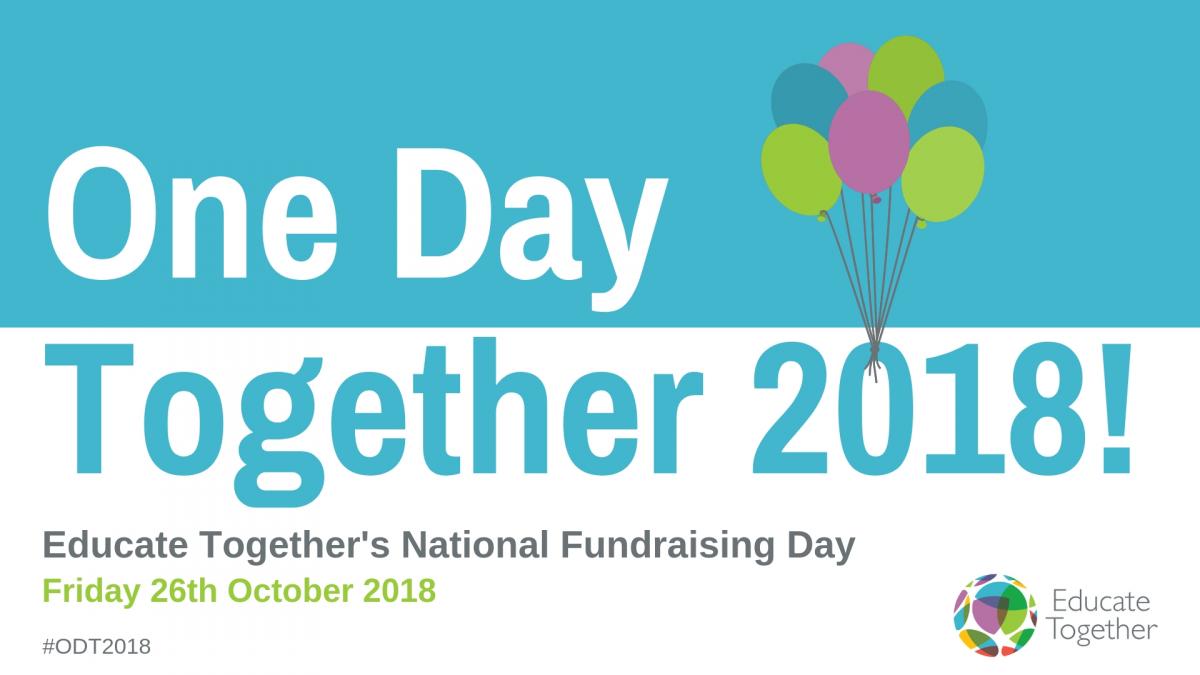 Thanks to everyone who supported One Day Together last year! As you all know, Educate Together is a registered charity, and competition for funds across the charity sector is fierce. Consequently, One Day Together is a vital stream of income for the network. Last year, you raised almost €15,000, an incredible achievement for which we are deeply grateful to you all.
This year Educate Together turns the big 4 - 0! That's 40 whole years of championing Ethical Education and cultivating an atmosphere of active and engaged citizenship through our school communities.
Supporting and contributing to your community through volunteerism is a key part of active citizenship. And so, this year, we want to make sure that everyone involved in our schools feels part of a wider, national Educate Together movement.
We, therefore, want One Day Together 2018, as part of our 40th anniversary celebrations, to serve as an opportunity to awaken pupils' sense of citizenship by showing them that they are part of a historically significant community, by celebrating that community and, through fundraising, by ensuring the future well-being of that community.
With the funds raised, Educate Together will be able to:
continue to develop the Learn Together and Ethical Education curriculums at primary and second-level.

open new schools so that more families can experience Educate Together's unique equality-based ethos.

to advocate for equality in education so that no child will be an outsider in Ireland's schools
One Day Together 2018 will be held on Friday, 26th October 2018.
 
The most important thing about One Day Together is that it is fun-raising as well as fund-raising, so we will be in touch with schools over the coming weeks with lots of fun ideas that could suit you.