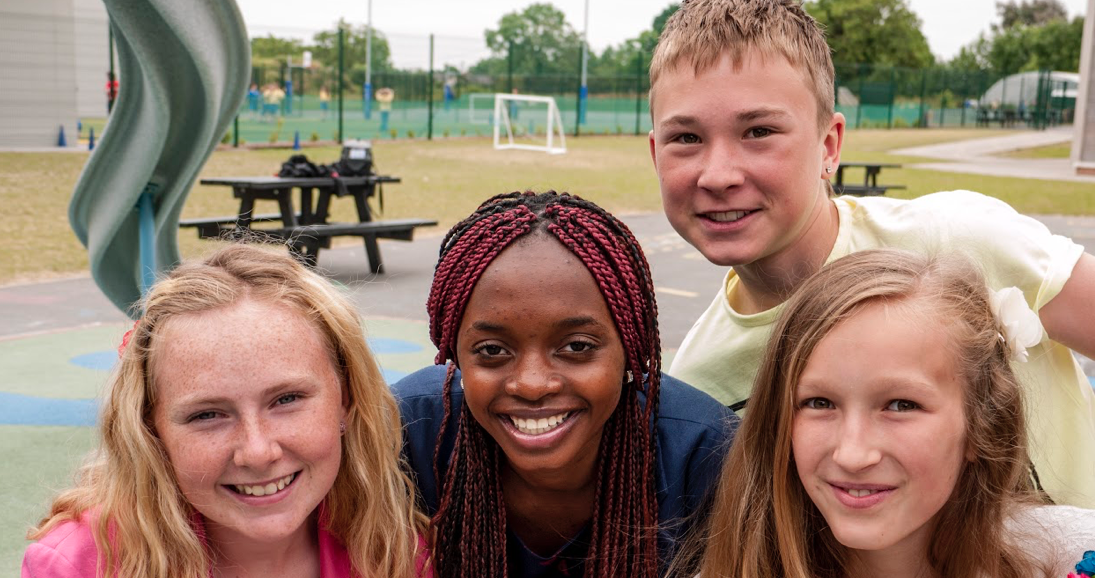 Principal
Padraig Conaty has been appointed Principal of Harold's Cross Educate Together Secondary School. Read more about Padraig here.
Admissions 
Harold's Cross ETSS will serve a catchment area outlined by the Department of Education and Skills – you can find the map here.
The enrolment process for entry to the new Harold's Cross ETSS is ongoing.
Please note we are only accepting applications in respect of First Year entry in 2020 at this time.
An Admissions Policy is available to download here (PDF). 
Complete the online enrolment form here.
Accommodation 
The school will be located on the site of the former Greyhound Racing Stadium, Harold's Cross from September 2020. This is also the proposed permanent location of the school. Further details will follow in due course. 
Information on Proposed Aonad (Irish-medium Unit) 
After careful review of the New Schools Establishment Group (NSEG) report in respect of the patronage and language of a new 1,000 pupil post-primary school to serve the Dublin 6_Clonskeagh and Dublin_6W school planning areas, and in light of consideration of parental demand and of existing provision in the area, the following has been agreed between Educate Together and the Department of Education and Skills (DES) 
An Aonad (Irish-medium Unit) will not be established in the new school when it opens in September 2020 and for the duration of the period while the school is in interim accommodation.

Educate Together is willing to establish an Aonad in the school at an appropriate time in the future, subject to demand for same and practical considerations.

 

 

The Department of Education & Skills will monitor, and keep under review, the intake and capacity of the relevant Gaelcholáistí in the area and any future Gaelcholáistí which may be established in the general area following the relevant OPPS (Online Patronage Process System), in order to identify any demand for Irish-medium places which may not be catered for at that time
Tar éis athbhreithniú cúramach a dhéanamh ar an tuarascáil ón nGrúpa um Bunú Scoileanna Nua maidir le pátrúnacht agus teanga na hiar-bhunscoile nua 1,000 dalta a fhreastalóidh ar limistéar pleanála scoile Bhaile Átha Cliath 6_Cluain Sceach agus Bhaile Átha Cliath_6 Thiar, agus de bhun breithniú a dhéanamh ar an éileamh ó thuismitheoirí agus ar an soláthar atá ann cheana sa limistéar, comhaontaíodh an méid seo a leanas idir Foghlaim le Chéile         (Educate Together) agus an Roinn Oideachais agus Scileanna  
Ní bhunófar Aonad lán-Ghaeilge sa scoil nua nuair a osclófar i mí Mheán Fómhair 2020 í ná fad a bheidh an scoil lonnaithe i gcóiríocht eatramhach.

 

Tá Foghlaim Le Chéile  (Educate Together) toilteanach Aonad a bhunú sa scoil ag am cuí amach anseo, faoi réir éileamh a bheith ann ar an gcéanna agus faoi réir dálaí praiticiúla.

 

 

 

Déanfaidh an Roinn Oideachais agus Scileanna faireachán ar líon iontrálaithe agus acmhainn na nGaelcholáistí iomchuí sa limistéar agus ar líon iontrálaithe agus acmhainn aon Ghaelcholáistí a bhunófar sa limistéar i gcoitinne tar éis an Chórais iomchuí Phróiseála Pátrúnachta Ar Líne, agus coinneoidh sí na nithe sin faoi athbhreithniú, chun sainaithint a dhéanamh ar aon éileamh atá ann ar áiteanna san oideachas lán-Ghaeilge, ar éileamh é nach bhfuiltear ag freastal air ag an am sin

 .

 
Why do parents choose Educate Together?
There are a lot of reasons to choose Educate Together as a second-level school patron: at primary level Educate Together has forty years experience of providing an education based on human rights and that welcomes all children regardless of religious, social or cultural background. Educate Together has established a tradition of democracy, inclusion and equality that benefits pupils, parents and teachers alike.
Educate Together second-level schools continue in this vein, with innovative teaching methods, an inclusive, student-centred ethos and a move away from 'teaching to the test' so that all aspects of student well-being is considered.