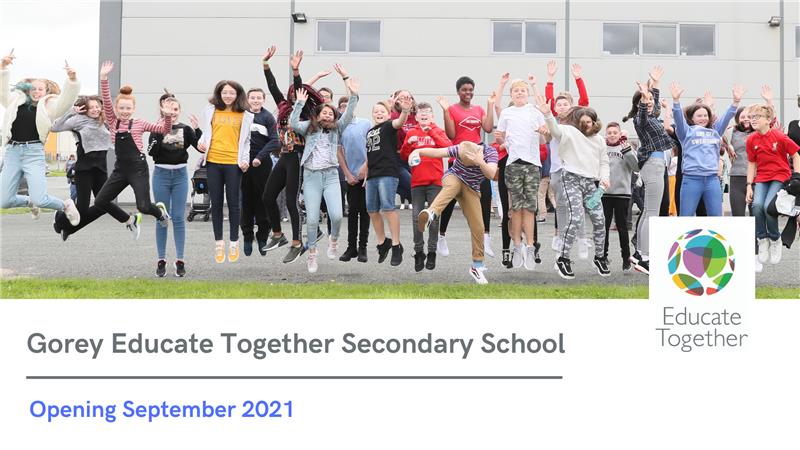 Educate Together is delighted to have been awarded patronage of a new secondary school in Gorey, Co Wexford , to open in 2021. Full statement here.
Enrolment is now open
Please note: Gorey Educate Together Secondary School is only accepting applications in respect of first-year entry for the academic year 2021/22 at this time.
We are recruiting a deputy principal
We are now recruiting a deputy principal. The closing date for receipt of applications is Friday 30 April 2021.Please view and download the Role Specification document here. Please download and complete the Application form here.
When you have filled out the application form and saved it to your device in FirstName.LastName format please visit our submission portal and upload your application.
Downloads