Educate Together Blog
Educate Together Blog
Why I Will #VoteEducateTogether For 2019
We asked Olly Hayden - a parent in Leixlip - why he will #VoteEducateTogether in the currently Online Patronage Process Survey that is open until Tuesday 15 January 2019. 
"Firstly, a little on our background; I moved to Leixlip over 4 years ago with my wife Aileen. We are both originally from the north-west of Ireland (Aileen from Roscommon and I am from Leitrim). We have a little 8 month old boy, Sam, who will be going to school in a few years.
Having both gone to Catholic primary schools but grown up to be a part of a changing, inclusive and open Ireland, we want Sam to go to a type of school that has matured in the same way. The Educate Together movement passes this test for us.
In particular, the Educate Together ethos of equality; treating everyone with respect, regardless of background and creed (if any) is a value we share and one that we hope to pass on to our son  - and we would be hopeful that many other parents feel the same.
Given that neither myself or Aileen (and most people) have ever had the chance before to influence who the patron of a new school is, we are delighted to now have the opportunity to do just that in this short patronage process. We are volunteering to help make people aware of the process, telling them why we are voting for Educate Together and why it is important that parents use their vote over the coming weeks. After this process is complete, the opportunity to vote on patronage may not arise again in Leixlip for many years."
If you are in any of the areas designated to receive a new primary school in 2019, please #VoteEducateTogether here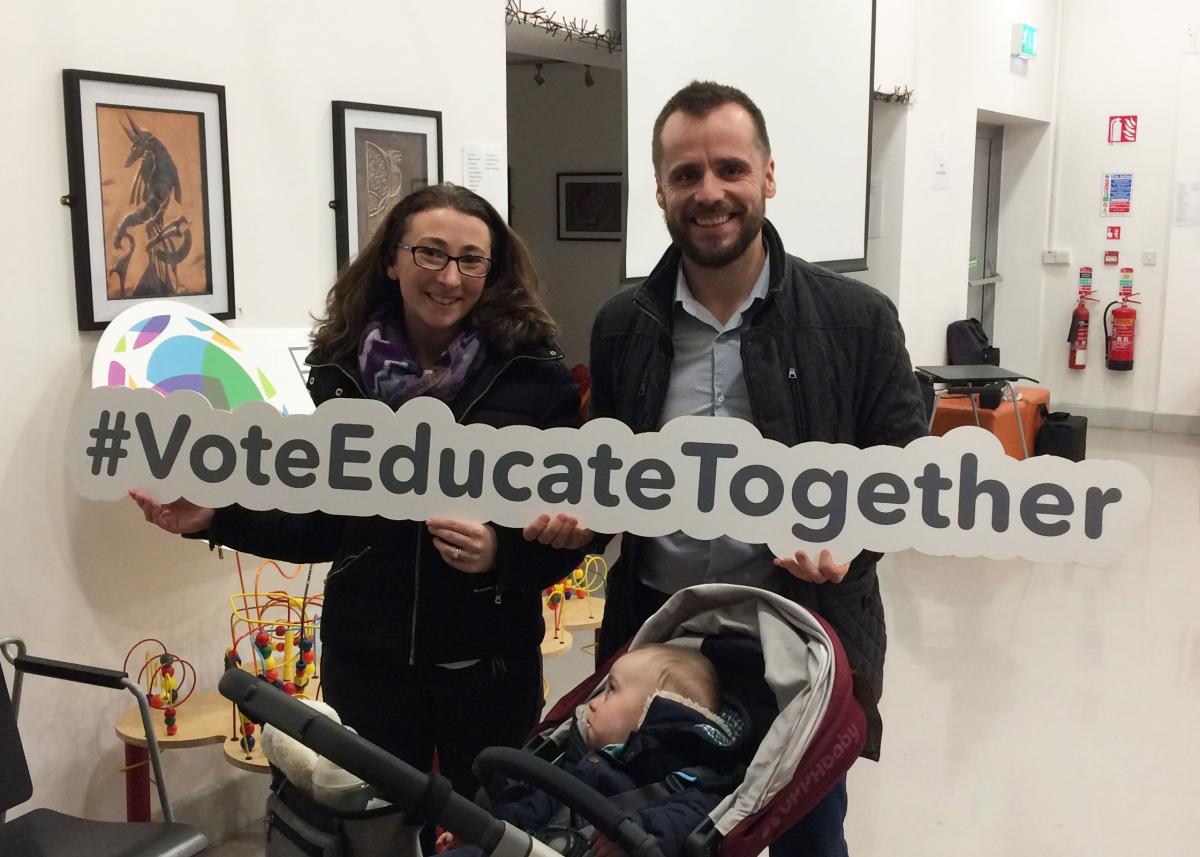 Olly and wife Aideen with baby Sam 
What is an Educate Together National School?
Educate Together schools are equality-based, co-educational, child centred, and democratically run. Educate Together schools are open to every child. Hit the Download button to learn more! 
PDF File