What is Educate Together?
Mission & Values
No Child is an outsider in an Educate Together School
Mission Statement
"Educate Together will be an agent for change in the Irish State Education system seeking to ensure that parents have the choice of an education based on the inclusive intercultural values of respect for difference and justice and equality for all. In Educate Together schools, every child will learn in an inclusive, democratic, co-educational setting that is committed to enabling and supporting each child to achieve their full potential while at the same time preparing them to become caring and active members of a culturally diverse society." 
Read the Educate Together charter here.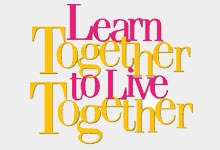 Vision Statement
"We are working towards an Ireland in which all people have access to an excellent education that is inclusive of all, irrespective of belief system, race, ethnicity, class, culture, gender, language, lifestyle and ability."
Values and Commitments
Educate Together is committed to:
Placing the child at the centre of the educational process
Respecting and celebrating the different and unique identities of all.
An educational philosophy that promotes the values of justice, equality and human rights for all children and challenges injustice and unfair discrimination.
Providing children with the knowledge, skills, dispositions and attitudes that they need, enabling them to make informed moral decisions and preparing them to become caring members of society.
Empowering children to take an active role in society and in the stewardship of the environment.
Working in a democratic way that embraces the input from children, parents, staff, and supporters to enable the highest level of partnership and participation
Working together and with other educational partners in a consultative and collaborative way.
Building school communities which engage with, and work meaningfully with the local community
Ensuring that this type of education is provided by the State and available to all families who wish to access it.
These commitments are reflected in the following mottoes:
Learn Together to Live Together" – "No Child an Outsider"