News
Second-level Schools 2019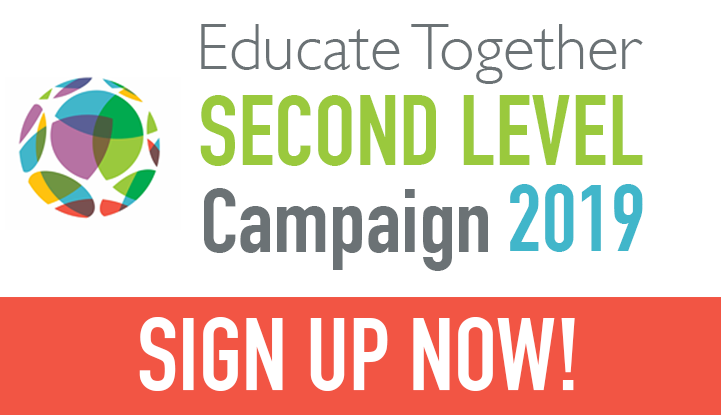 Educate Together today welcomes Minister Richard Bruton's invitation to patrons to apply for four new second-level schools to open in 2019 and announces its intention to apply for all four schools. The schools will be based in 
Once the application deadline has passed on Friday 13 June, the Department of Education and Skills (DES) will open an Online Patronage Process System (OPPS) to ascertain parental preference in each area. Educate Together will work together with local advocates to raise awareness of the system and encourage families that want an Educate Together second-level school in their area to register their support. 
Said Paul Rowe, CEO of Educate Together: 
'We have established that Educate Together has strong support in each of these areas and we're looking forward to working with local campaigners to bring the Educate Together ethical education ethos to North Dublin, Galway, Louth/Meath and Wicklow.' 
Educate Together provides a new type of second-level school, one that places the student at its centre. Its aims to create a vibrant, welcoming school community to which every student feels a real sense of belonging. Using student-centred teaching and learning methods, Educate Together second-level schools support students' social, emotional and academic development and wellbeing.
To support our campaign in Donaghmede/Howth/Belmayne, sign up here
To support our campaign in Drogheda/Laytown, sign up here
To support our campaign in Galway, sign up here
To support our campaign in Wicklow, sign up here