Winter Raffle 2012

 Congratulations to our 2012 Winter Raffle winners!  
Grand prize of €3,000:  Sonya Webb, Mullingar Town
Second prize of €1,000:   Sadavskas family, Adamstown Castle ETNS       
Two third prizes of €400:   Ken Kiernan, Wicklow ETNS & Donna Reddy, North Bay ETNS
 WELL DONE TO ALL OUR LUCKY WINNERS  
The winning tickets were drawn by Educate Together CEO Paul Rowe at our prize draw on Monday 10th December.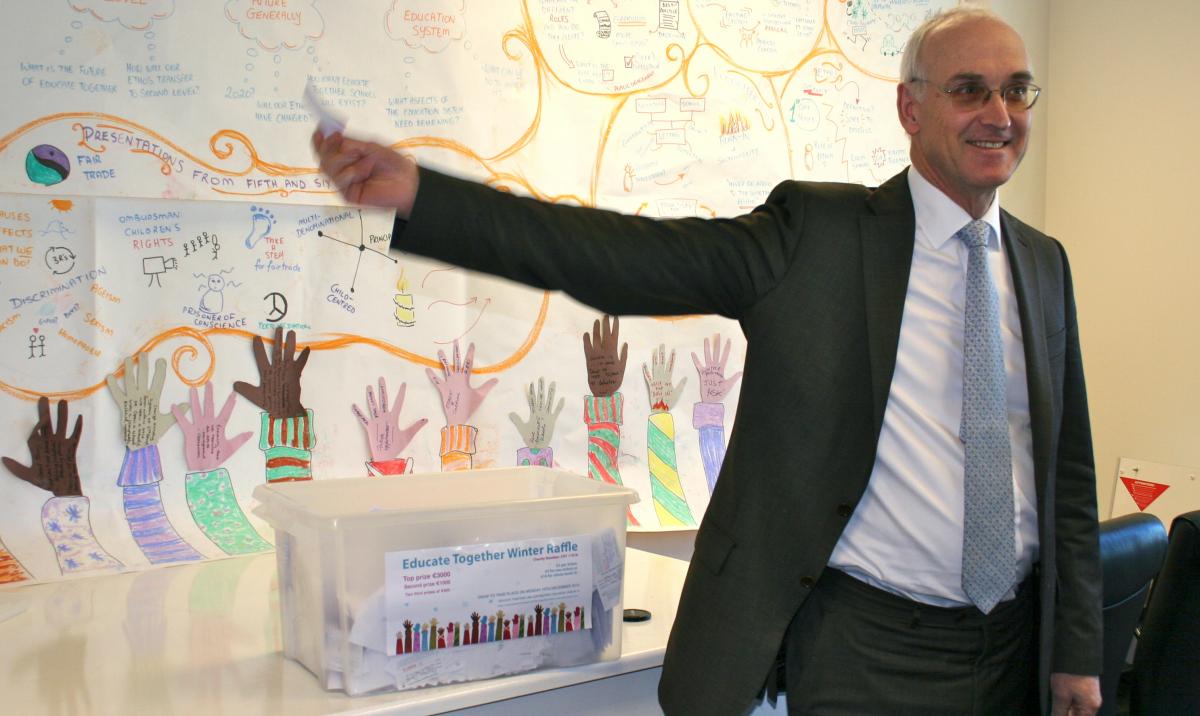 Thank you to the many people that bought raffle tickets, for your support of the Educate Together movement. By purchasing raffle tickets you are supporting our vision for education in Ireland where schools at primary and second-level nurture critical thinking, problem solving, team working, creativity and above all, respect for the potential of every single individual.
We are building a network of inspirational schools through partnership with parents, students, educators and leaders.  You have helped us to provide choice to parents by opening schools, delivering excellence to our students through supporting school teachers and leaders, and to extend the Educate Together experience for students into their teenage years by opening second-level Educate Together schools.