News
Become An Educate Together Second-level Principal!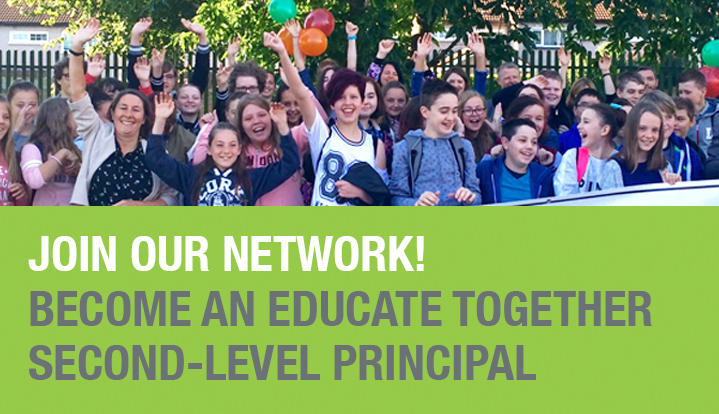 Educate Together is currently seeking Principal Teachers for three brand new secondary schools opening in September 2018. The schools will be based in Dublin South City, Firhouse and Limerick - accommodation to be confirmed. Employment will begin in September 2017. Closing date for applications is Friday April 28 at 5pm.
Each post offers a dynamic individual the opportunity to take on the role of Principal in a new voluntary secondary school at a challenging and exciting time. The successful candidate will have a clear vision for the school and will play a key role in developing an exceptional educational environment, working closely with the Board of Management, staff, students and the wider school community.
In this important leadership role, the Principal in collaboration with the Board of Management and school community, ensures that the school provides an education that will enable all students to contribute meaningfully to their communities, embrace the rights and responsibilities of citizenship in a democratic society and develop the knowledge and skills necessary to live their lives and to build their careers in the 21st century. Role descriptions can be downloaded below. Further details on the application process can be found here:
Some resources for teaching Ethical Education at second-level can be found here. 
Read one teacher's experience of teaching Ethical Education at second-level here. 
Further queries can be directed to info@educatetogether.ie