News
News Releases
Give the Gift of Education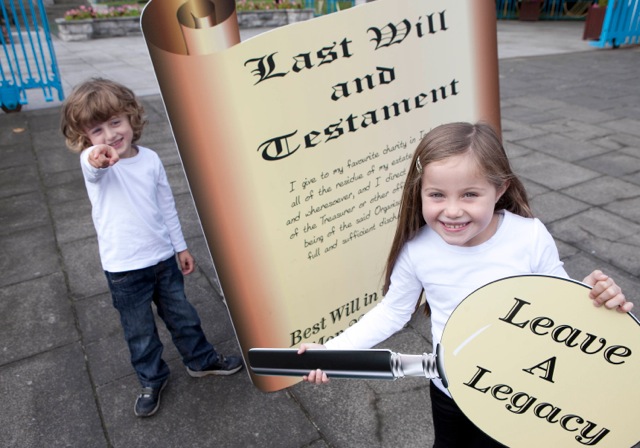 Are you putting off the vital process of making a will?
During Best Will in the World Week, from Monday 22nd - Friday 26th October, you can avail of a will consultation with your local solicitor for just €50. Find you local participating solicitor.
We would also like to encourage you to consider leaving a gift for Educate Together in your will and pass on the gift of education when you are gone. Please download the Educate Together Legacy Brochure. 
Leave a Legacy
Leaving a legacy to Educate Together, for example money, objects, securities, bonds or property, is a wonderful way to help Educate Together to continue to provide choice within the Irish Education system and prepare our children for life in the 21st Century.
PDF File