News
An Educate Together National School for Ballincollig, Co. Cork in 2017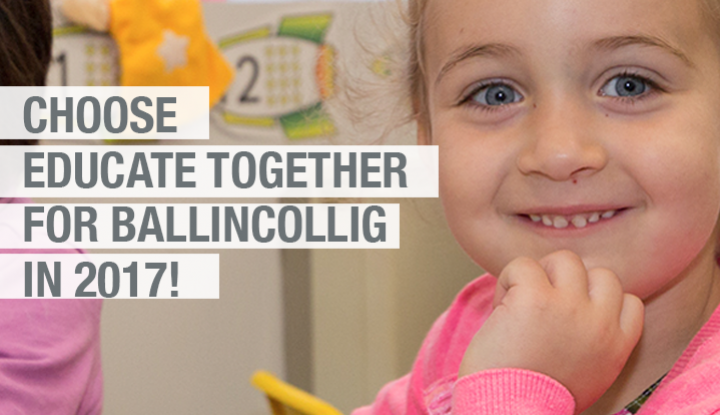 Educate Together will apply for patronage of the new primary school in Ballincollig, Co. Cork to open in 2017. We need to prove that parents in the area want this new school to be Educate Together.  Please note this is an open competition and the deadline for Educate Together's application is Wednesday 4 January - so please sign up today! 
If you would like the choice of an equality-based Educate Together school in Ballincollig, please fill out the form below. 
Please support the campaign on Facebook here or if you would like to help please contact newschools@educatetogether.ie / 01 4292500
Please read about what Educate Together can offer your child here.