Organisational Information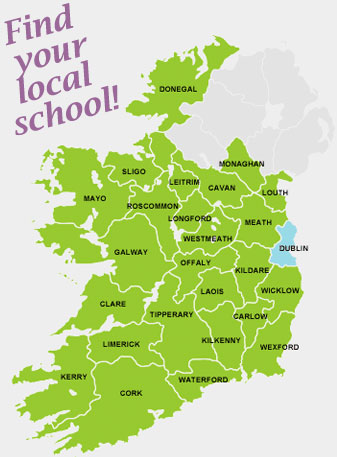 Educate Together has grown substantially since its first school, the Dalkey School Project, opened in 1978. In the early years the network developed slowly but the last ten years have seen rapid growth. As more new schools are established and existing schools expand and reach their full capacity many more Irish children will have the choice of an equality-based education than ever before.
As an educational network, Educate Together has a significant impact on the Irish education sector. Our schools are operated by highly-skilled professional staff, managed by dedicated voluntary Boards of Management and supported by the goodwill and enthusiasm of hundreds of willing parent volunteers. Educate Together's democratic model provides real opportunities for parents to actively contribute to their children's education while also delivering great value to the state.
Educate Together schools are distributed nationally. Where schools do not exist currently, Educate Together works with local parents to form Start Up Groups who lobby to have a new Educate Together school established in their area. 
Did you know? 
Since the Dalkey School Project opened in 1978, the Educate Together network has grown to 91 schools at primary and second-level.
There are currently nine Educate Together second-level schools open in Ireland, with more schools to open in the coming years. 

Over 23,000 children attend Educate Together schools.

Educate Together is currently working with parental groups in over 40 areas nationwide who are interested in having a school located in their area.

Educate Together's network of schools has doubled in size in the last 10 years.

Though many new schools open in temporary accommodation, over 80% of Educate Together schools are in permanent buildings.
What is an Educate Together National School?
Educate Together schools are equality-based, co-educational, child centred, and democratically run. Educate Together schools are open to every child. Hit the Download button to learn more! 
An Educate Together School in Your Community
Did you know? Only one Irish school in 50 is equality-based. Educate Together believes parents should have a choice. Download this brochure to learn more.