National Office Staff
Educate Together's National Office team supports the growth and development of its network of schools nationwide. The National Office represents Educate Together's membership at national level in government, in the media and in both public and private sectors. The team has grown in recent years in line with the ever increasing demands of Irish parents for the choice of equality-based education to be made available to every family. 
We're here to help! Below is contact information for the Educate Together team. Note: the switchboard (01 4292500) is manned between 09:00 - 13:00 and 14:00 - 17:00 daily. All voicemail messages will be passed on to the relevant party daily.
Making complaints to the National Office: Under the Education Act 1998, legally, all schools are managed by the school Board of Management, on behalf of the school patron. Therefore parents wishing to make a complaint against a school or individual staff member of a school should contact the relevant school authorities. Details of the procedures can be found on the website of the Department of Education and Skills. The National Office can only provide assistance to callers who have already followed the above outlined procedures. While we understand that callers, occasionally, may wish to remain anonymous, unless it a child protection concern unfortunately we are not in a position to investigate complaints in these circumstances. Our National Office complaints policies are outlined in full here.
Paul Rowe
Chief Executive Officer
Paul has been involved with Educate Together schools for the past 26 years, as a parent, activist, board member and national representative. He has a background in community activism and came to Educate Together from a career as a systems analyst, software developer and manager in the security printing industry. He is passionately interested in building organisations that release the full human potential of their members and sees Educate Together as an example of good practice in this area. He has been closely involved in the current efforts to establish a national network of Educate Together primary schools and to apply the principles of the Educate Together Charter to secondary education.
He was elected Chairperson of Educate Together on its transformation into a limited company in 1998, was re-elected in 1999 and 2000 and held this post until May 2001. In June 2002, he was appointed CEO of Educate Together. As CEO of Educate Together, Paul works closely with the Board of Directors to ensure that the strategic objectives of the organisation are realised and that the views and needs of the organisation are accurately represented to Government and to the public.
 info@educatetogether.ie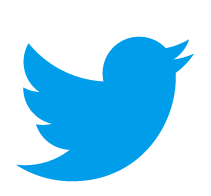 @PaulRoweET
Emer Nowlan
Chief Operating Officer
Emer joined Educate Together in 2007 to set up the project to open the first Educate Together second-level schools. Previously she worked in teaching and management in a range of settings in different countries. Emer has a lifelong interest in equality issues in education, and her PhD focussed on power and the school experiences of students from minority ethnic backgrounds. She took up the Chief Operating Officer role in 2013.
Louise Byrne
Office Manager
Louise has been in post as Educate Together Office Manager since 2008, she oversees all HR, IT, Accounting and Administrative functions of the National Office. With a background in offshore banking, sales and work with other start up businesses as Office Manager, Louise brings this experience to her work for Educate Together. Louise is from Dublin and is a psychology graduate of Dublin Business School.
 louise.byrne@educatetogether.ie
James McGlynn
Administration Assistant
James provides administrative support for the National Office, which involves dealing with the general queries received in the office, providing administrative support at Educate Together meetings and events, and working with the other programmes within Educate Together as project support. 
 james.mcglynn@educatetogether.ie
Luke O'Shaughnessy
Communications, Fundraising & Advocacy Programme Manager
Luke has worked for Educate Together since 2010, and is responsible for planning, developing and implementing of all of the Educate Together's marketing strategies and public relations activities, both external and internal. Luke oversees the development of Educate Together's support materials, digital platforms and communications to the Educate Together community of schools. He is responsible for managing the efforts of the organisation's communications team.
A graduate of UCD, Luke holds a BA International in History and Political Science. He has studied international relations at the University of California, and has completed an MA in Public Affairs and Political Communications at DIT.  
 luke.oshaughnessy@educatetogether.ie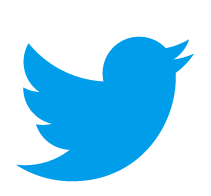 @EducateTogether
Niamh McGarry
Communications and New Schools Officer
Niamh has a background in digital strategy, online marketing and graphic design and has completed an MA in Cultural Policy and Arts Administration at UCD. 
 niamh.mcgarry@educatetogether.ie
Sandra Irwin-Gowran
Education & Support Programme Manager
Sandra has over 20 years in the education sector including teaching at second level; teacher education and training; curriculum and resource development; policy analyst and advocate for equality based schools. Sandra comes to ET from a decade of work on LGBT advocacy with GLEN where her primary role was Director of Education Policy. Her role at Educate Together is to manage the Education & Support programme which supports the implementation of the Educate Together Ethos in schools and ensuring that they are acting under the regulatory framework
 sandra.irwingowran@educatetogether.ie
Fionnuala Ward
Primary Education Officer
Fionnuala co-ordinates courses on Educate Together and the Learn Together curriculum in the Colleges of Education. She edits online and face-to-courses on the Learn Together and is involved in supporting the curriculum in the schools through inservice and the development of resources.
Fionnuala has an MA in Equality Studies from UCD and is currently on secondment from Griffith Barracks Multi-Denominational School.
 fionnuala.ward@educatetogether.ie
Deirdre O'Donoghue
Governance Specialist
Deirdre has been involved with Educate Together since 1988, when she was appointed to the National Executive of the organisation. In 1994, she became Educate Together's first employee, initially as National Co-ordinator. Her work involves supporting the school network,  including a confidential service to principals and chairpersons of Boards of Management, aiming to ensure good practice in the area of leadership and governance. This is done through training, advice, resources, facilitations, ethos self-evaluation tool for schools and volunteering.
Deirdre has worked in a number of diverse areas: accounting, media, mediation, health, law, retail and wholesale. She holds a degree in Social Sciences, a Diploma in Mediation, and is a qualified TEFL teacher. She is also a member of the INTO's Mediation Panel.
 deirdre.odonoghue@educatetogether.ie
Laura Dooley
Second Level Education Officer
Laura Dooley is the Education Officer at Educate Together. Her role involves developing the second-level Ethical Education curriculum and providing support to schools to implement it. Laura is a qualified second-level teacher and recently completed her PhD at Dublin City University. Her research involved investigating the views of second-level students on intercultural education and immigration in Ireland. Laura also holds a Masters in Comparative Literature from DCU and a BA in English and Sociology from Maynooth. She brings her teaching and research experience to the role and is enthusiastic about working with Educate Together to develop the second-level curriculum.
laura.dooley@educatetogether.ie
Louise Daly
Governance & Patronage Programme Manager
Louise has worked with Educate Together since 2006 and as the Governance & Patronage Programme Manager since 2013. Louise is responsible for ensuring that Educate Together can fulfill its obligations as a patron, a management body and company for its members. The programme works towards evaluating and improving the quality of member schools in order to ensure compliance with the Educate Together charter and other legal obligations.
A graduate from UL, Louise holds a M.A in History and a B.A. in History, Politics and Social Studies. Louise previously worked as School Support Officer at Educate Together.   
 louise.daly@educatetogether.ie
Jessica Simpson
Governance and Patronage Officer
Jessica has been working with Educate Together since 2011. In her current role, she provides support in the areas of Governance and Patronage. She has particular responcibility for the appointment of Boards of Management and the redeployment panel. Jessica previously held the roles of Administration Assistant and Diary Secretary to the CEO here in the National Office. She holds an M.A. in Theological Studies from St. Patrick's College Maynooth.
 jessica.simpson@educatetogether.ie
Eimhin Walsh
Fundraising Manager
Eimhin comes to Educate Together from Saint Patrick's Cathedral, where he managed the Civic Engagement and Outreach programme. Eimhin studied history and theology at Trinity College Dublin, where he was a Foundation Scholar, and pursued graduate studies at the University of Oxford prior to completing a Ph.D. in medieval history at Trinity College Dublin. He also holds professional certificates in fundraising and charity law, and he has worked extensively throughout the community and voluntary sectors in Ireland.
 eimhin.walsh@educatetogether.ie
Adelaide Nic Charthaigh
New Schools Programme Manager
Adelaide manages the New Schools Programme. The programme aims to increase the provision of Educate Together school places at primary and second-level, to meet the demand across Ireland for this type of education. It also aims to ensure that school accommodation is of an excellent standard. Adelaide joins Educate Together from Suas Educational Development where she was responsible for both Business Development and their education programmes in Ireland . With an MBA from Henley Management College, Adelaide also holds qualifications in project management and public relations.
 adelaide.niccharthaigh@educatetogether.ie
Gerry Mc Kevitt
Regional Development Officer
Gerry first became involved in Educate Together in the late 1990s, as a parent member of the start-up which resulted in the opening of Swords ETNS. He then became involved in the national organisation as a volunteer, and later was the first New Schools Officer to be appointed to the National Office team in 2007. Gerry brings his extensive and valuable experience of establishing and managing numerous Educate Together primary schools to the role of Regional Development Officer.
 gerry.mckevitt@educatetogether.ie
Jennifer Buttner
Regional Development Officer
Jennifer first became actively involved with Educate Together in 2014, as a parent member of the South Kildare Educate Together second-level group, and joined the Educate Together National Office team in 2016 as a Regional Development Officer on the New Schools programme.
Jennifer studied Physics at DIT and Trinity College Dublin, and worked for many years in the semiconductor industry at Analog and Intel. She most recently worked for the parenting website Mykidstime, as content editor.
Niall Wall
Regional Development Officer
Niall is a Business Graduate and spent most of his working life in Industry but a lifetimes passion for education saw him join Educate Together and his drive, aligned to a sharp business acumen, has been a boon to the organisation in many ways. 
 niall.wall@educatetogether.ie