Advocacy - Our Campaigns
Educate Together 120

A tide of change is spreading across the country
More and more families want their children educated in an atmosphere of equality. Parents want their children to grow and develop as confident and caring citizens in a global and diverse world. Teachers want to work in an environment that guarantees and promotes equality. In every county in Ireland, families are seeking the choice to send their children to Educate Together schools.
Opening 91 Educate Together schools over the last 40 years has taken courage, perseverance and determination on the part of parents and teachers all over Ireland. There have been many challenges to overcome, and while there is no shortage of voluntary and community initiative at local level, financial support is required to open schools and make change happen.
Our advocacy has resulted in greater political support for opening new Educate Together schools, but this work is still underfunded. Depending on its size, it costs anywhere from €60,000 to €100,000 to open a school, and government grants still cover less than 20% of those costs. 
Educate Together Ambassador Lenny Abrahamson 
Educate Together is very excited to announce Oscar-nominated film director Lenny Abrahamson as Ambassador for the Educate Together 120 campaign. Lenny was on the Marian Finucane Show on RTÉ Radio One on Sunday 2nd April talking about the campaign, about his family's experience in an Educate Together school and about the urgent need for more equality-based schools. You can listen back here.
Will you consider supporting Educate Together with a monthly direct debit gift today? Any contribution you can make, whether it is a single donation today, or a monthly contribution directly from your bank account, will be greatly appreciated: donate here.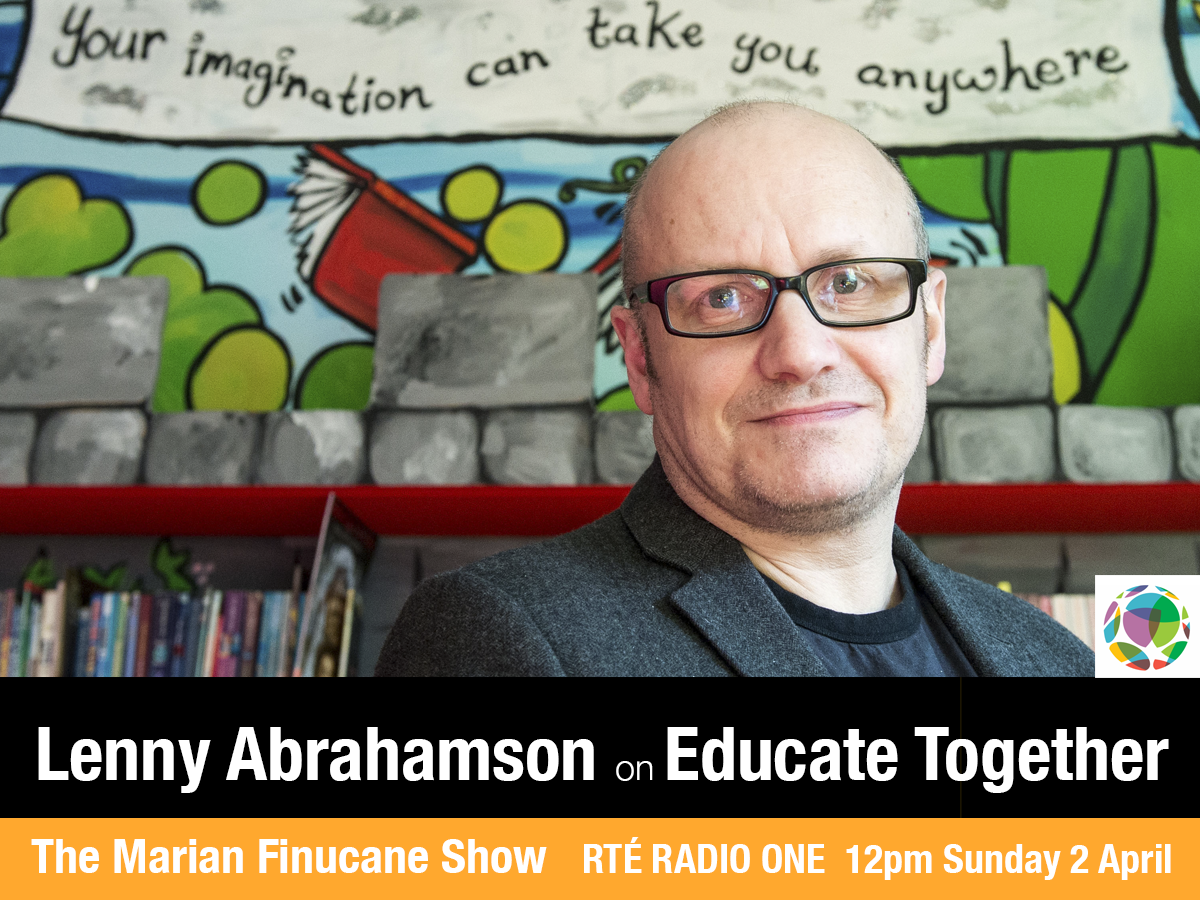 The opportunity
Join us in opening 30 more ground-breaking inspirational schools, transforming education for future generations. 
With the rapid growth in awareness and support for equality-based education in recent years, comes an unprecedented opportunity to take a giant leap forwards. With your support, we plan to raise €2 million over the next 5 years. This will enable us to open 30 more schools - giving thousands of families access to equality-based education. It will also guarantee the future of Educate Together schools: when the Educate Together network reaches 120 schools it becomes self-sustaining. This is the tipping point towards achieving equality education for every child in Ireland. 
Educate Together 120 provides a wonderful opportunity for you to be part of realising this vision. 
Donate here or download our Educate Together 120 pack here. 
Educate Together is a registered charity and we rely on the financial support of individuals, companies and charitable trusts to deliver choice to parents and services to our schools. Further information on Educate Together's finances can be found here.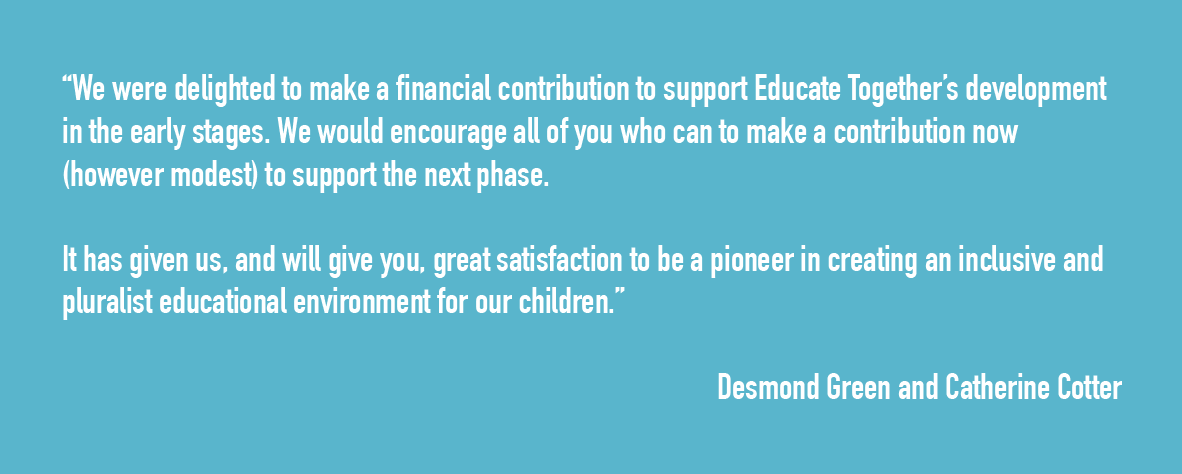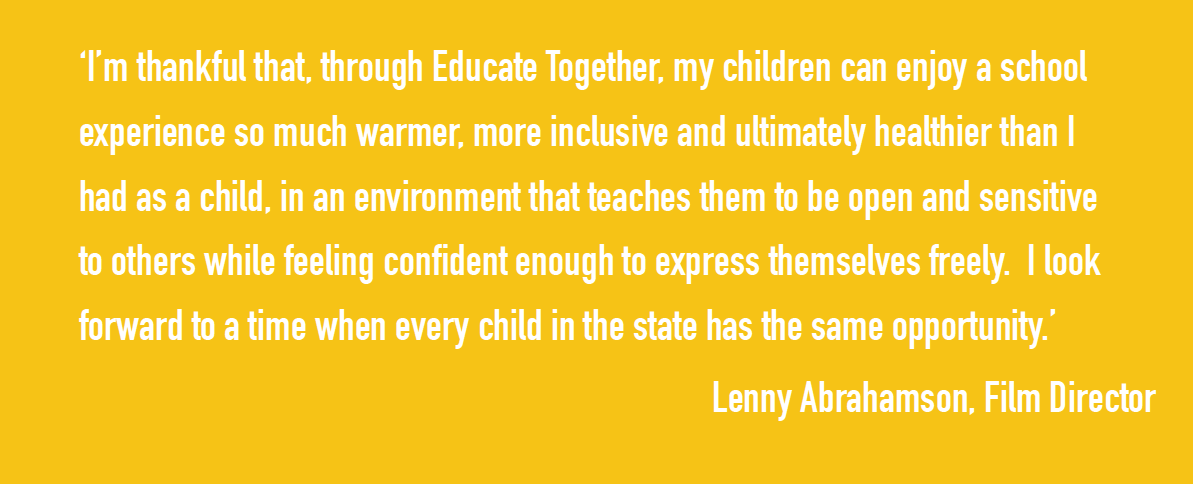 Educate Together 120
Take the first step towards equality education for every child in Ireland
PDF File